What is new in GTS 11.0 Support Package 15 for Risk Management?
Services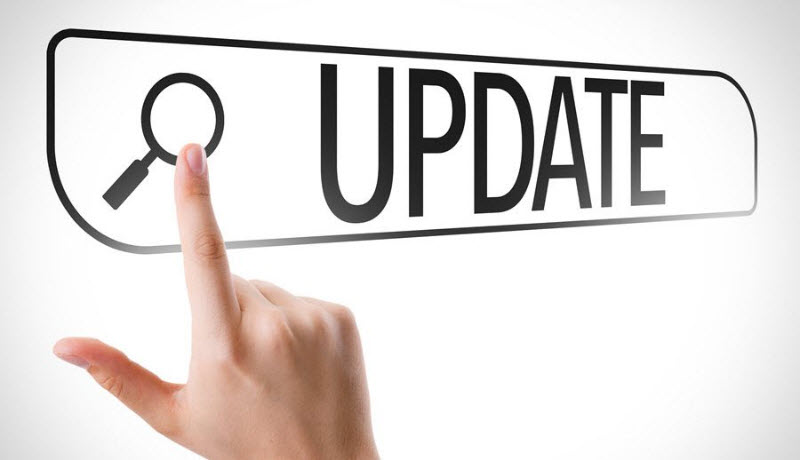 Background
If the feeder system is anS/4 HANA, it is not possible to transfer the preference agreements from the SAP GTS system back to the feeder system. This is a piece of relevant information for determining the document relevance for preference processing or not. At the current state, the check is done after the document is transferred to SAP GTS, which can have an impact on the system performance.
Solution
SAP launched an OSS note in the SAP GTS 11.0 Support Package 15
2697533 – SAP S/4HANA preference integration: Distributing settings to SAP S/4HANA systems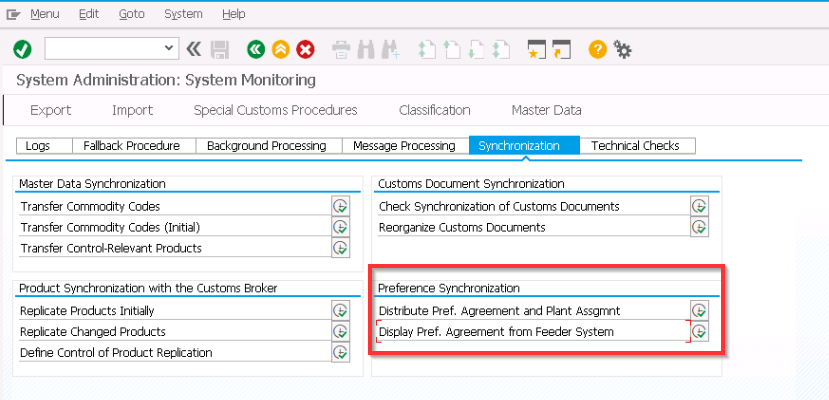 There are 2 new additional transactions in the System Monitoring -> Synchronization
Transaction /SAPSLL/PRE_SET_DIST (Distribute Pref. Agreement and Plant Assgmnt) is meant to distribute the preference agreements and plants to S/4 HANA. After the change of organization data or preference data set, this transaction needs to be executed in order to keep S/4 synchronized. To keep both systems with the latest information it is worth to schedule a regular background job.
There is a check during the retransfer for an active preference agreement and relevant for preference processing. Only if both conditions are met, the documents are transferred to SAP GTS
Another transaction /SAPSLL/PRE_FTA_DISP (Display Preference Agreement from Feeder System). The description already indicates its purpose, which is to fetch the active preference agreement from the Feeder System to get an overview of the preferential set up to determine relevant country combinations for preference processing. The selection can be done based on the logical system, departure/destination country, and legal regulation.
There are similarities with the SAP R/3 GTS plug-in solutions, but moving this functionality to SAP GTS is effective as almost all preference relevant settings are done in one system. No more confusion, why the background job is there? Why the documents are not transferred? Thanks to the SAP GTS Support Package 15 it is placed next to commodity codes, so would "forget" to transfer the agreements?